Come join our team! Please submit your resume and cover letter to careers@lspace.com to apply for a position.
Head of Marketing
Position Title: Head of Marketing
Reports to: VP of Creative
Location: USA
Overview:
The head of marketing ensures cohesive brand marketing message and alignment across all channels of customer contact. Responsible for developing and executing clearly-defined marketing and advertising goals, objectives, and strategies. This includes the development of an action plan to support aggressive sales growth, increase brand awareness, and grow our customer base.
Role Responsibilities:
Brand Development:
Brand Goals & Objectives: Collaborate with VP of Creative/Design and Art Director regarding Visual Merchandising, Brand Visual Strategies and Wholesale Digital Catalog and DTC catalog design and production. Establish a comprehensive Marketing & Advertising Strategy for LSpace for Traditional Advertising, DTC – Ecommerce and DTC Catalog, Wholesale/In Store, Social Marketing, Publicity and Editorial. Establish strategies to acquire, engage, and retain customers.
Segmentation/Targeting/Positioning: Develop annual advertising and marketing strategies that differentiate the LSpace brand in the marketplace including defining/redefining the consumer segmentation, brand targeting, positioning and the development of effective messaging strategies.
Brand Identity & Message: Work within the seasonal visual guidelines as set by VP of Creative/Design to ensure creative consistency in messaging across all consumer touch points. Assure that LSpace maintains a unified message and look and feel that spans all marketing and advertising and customer touch points.
Strategic Data Management:
Database Management & Reporting: Use analytics as a primary strategic driver of marketing success. Grow the brand using a data driven approach to planning, budgeting, and forecasting.
Strategic Data Application: Apply digital analytics to help refine marketing strategies and measure marketing results to actual results. Data will be used to drive decision making to accelerate brand and business growth opportunities, internally and externally.
Advertising Execution:
Wholesale Marketing: Coordinate closely with Director of Sales/Retail Marketing to develop and implement marketing support strategies to support our retail customers.
Direct Marketing – Ecommerce: Support Director of Ecommerce in the development and execution of strategies that drive Ecommerce sales growth and heightened brand awareness. The objective is to drive new and returning traffic, increase conversion, build average transaction size, build consumer relevance, build SEO and result in profitable sales growth.
Social Media & Marketing: Collaborate with Social Media Manager to continue implementing marketing strategies that will engage our target consumer, grow followers on vital platforms, build brand relevance, and drive new and returning traffic to Ecommerce. Be aware of social marketing platform algorithm changes and adapt strategy accordingly.
Outside Collaborations & Co-Branding: Collaborate with Influencer Marketing Manager to continue developing outside partnerships and programs to reach sizeable external audiences, acquire new customers, and drive website traffic.
Publicity: Develop, implement, and oversee the execution of strategic publicity campaigns and provide day to day management of the brand publicity manager and external PR agency teams. Assure that they are achieving the planned results.
Events: Develop opportunities to showcase and enhance the brand message through LSpace events, concerts, vacation destinations, colleges, and other gathering places of our target market.
Business and Financial:
Revenue Perspective: Maintain Sales and Revenue Focus: Own and deliver sales and financial results for all brand marketing activities. Assure that the marketing team is aware of weekly changes to actual sales performance to sales targets and goals. Adjust medial spend, strategies and tactics as necessary to improve sales performance.
Reporting: Routinely report to leadership concerning the effectiveness of all LSpace Brand's Marketing & Advertising activities.
Qualification and Experience:
Minimum of 7 years of marketing experience
Bachelor's degree, preferably in Business, Marketing, or Communications
Prior leadership experience overseeing a team
Experience using a wide range of marketing channels including paid search, affiliates, SEO, email
Strong analytical and presentation skills, comfortable working with various skill and seniority levels across the company
Product Developer
Position Title: Product Developer
Reports to: Sourcing and Production Manager
Location: USA
Overview:
The Product Developer coordinates product development, performs all planning (development calendar), purchasing (photo/shoot & Salesman samples), costing, communication and data entry duties.
Role Accountabilities
1.Manage the development of all assigned products.
Work with designers and merchants to develop all styles (fabric, trim, screen print and embellishments, wash and dye effects)
Reviewing tech packs from designers before handing them over to suppliers
Create and follow up on development calendars with design and suppliers.
Issue and follow up photo shoot and sales samples po's with suppliers.
Organize and coordinate all the sample (proto, p/shoot, SMS , PPS, Top sample) approvals between designers and vendors.
2. Negotiate prices/lead-time/minimums.
Work with suppliers to negotiate FOB, LDP prices, lead-time and MOQ by going over all the details of product.
·Work with merchant to finalize all details and hit margin goals.
3. Maintain style master
Update system with all the necessary information's such as fabric information, costing, supplier info, lead-times, MOQ.
Ensure style master is correct with all the details and info.
4. Sourcing
Work with designers, merchants to determine best source for each style
5. Fit & Design comments
Manages proto, SMS, pre-production fit and garment construction comments from tech team to vendors to ensure quality of products.
Essential Qualities:
Self-motivator
Organized
Detail Oriented
Team Player
Qualification and Experience:
Minimum of 5 years of product development experience
Understanding and knowledge of fit, fabrics and garment construction
Experience working with import suppliers
Experience with price negotiation and costing
Strong attention to detail, able to meet calendar deadline dates.
Strong communication scale.
Multi season development experience
Experience with: Full Circle, Microsoft Word, Microsoft Excel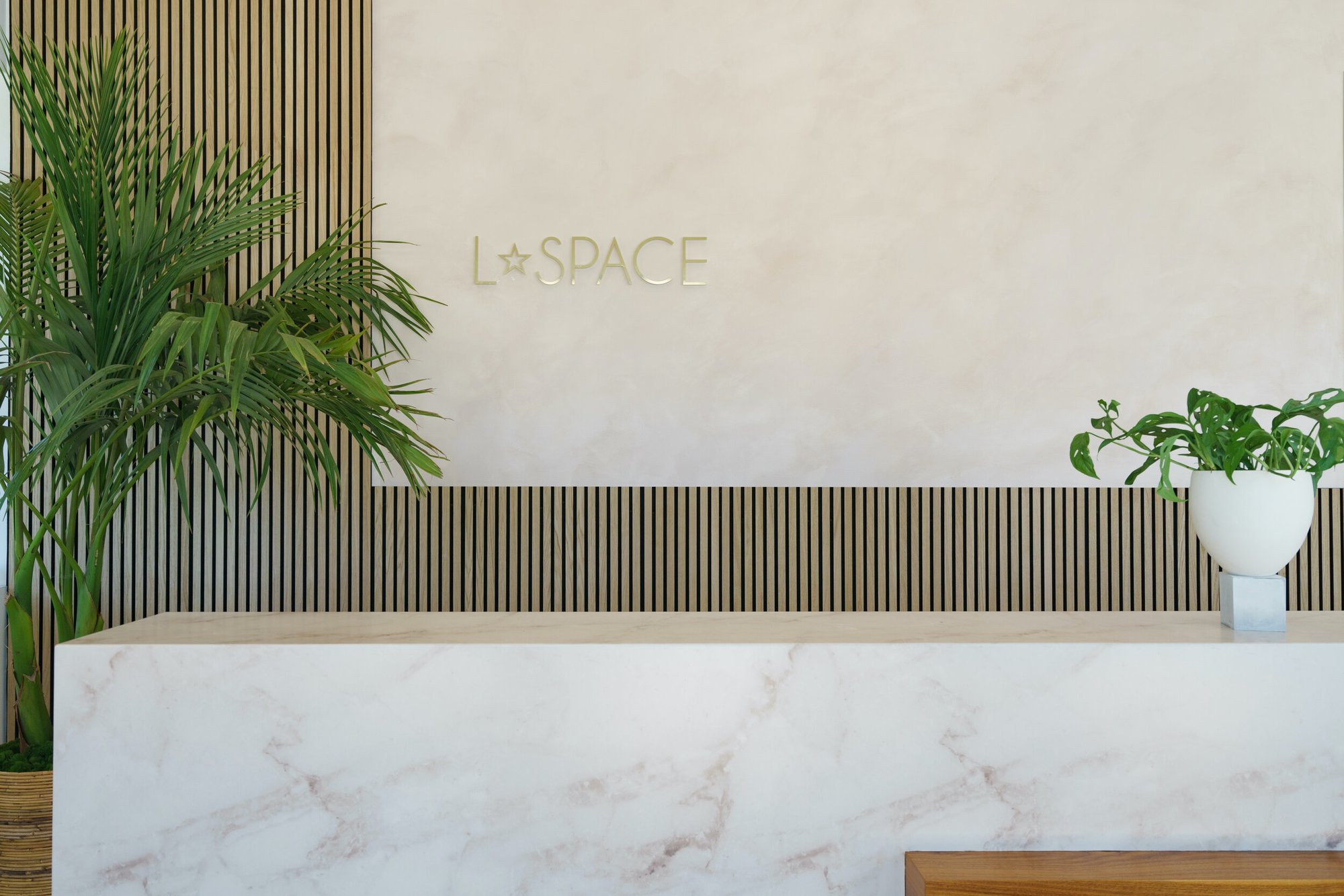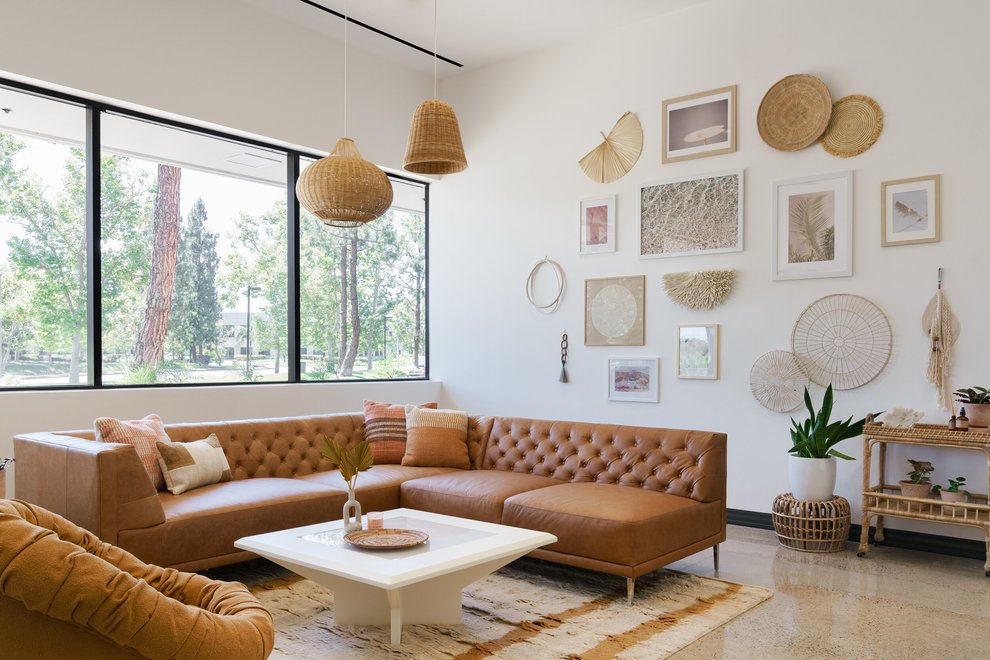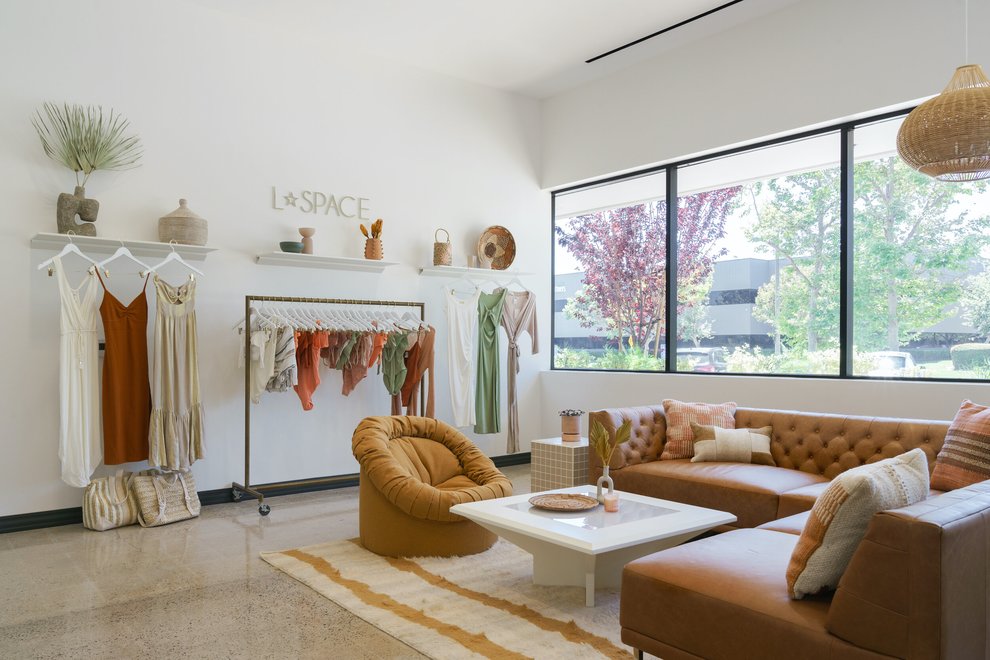 Lspace Headquarters in Costa Mesa, CA.
A. Naber Design, Photography: Charlotte Lea.